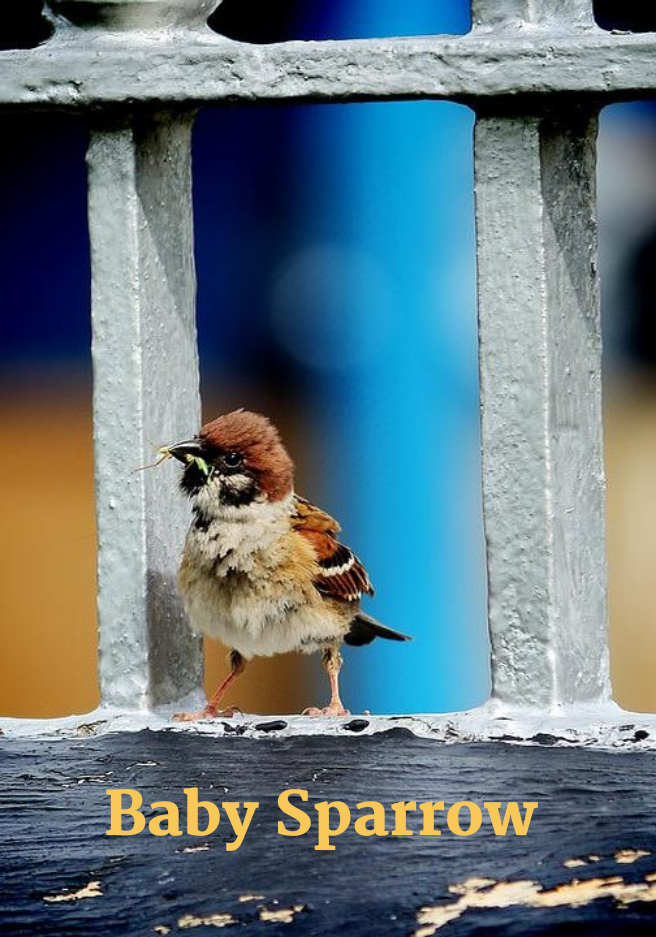 Anuradha Sharma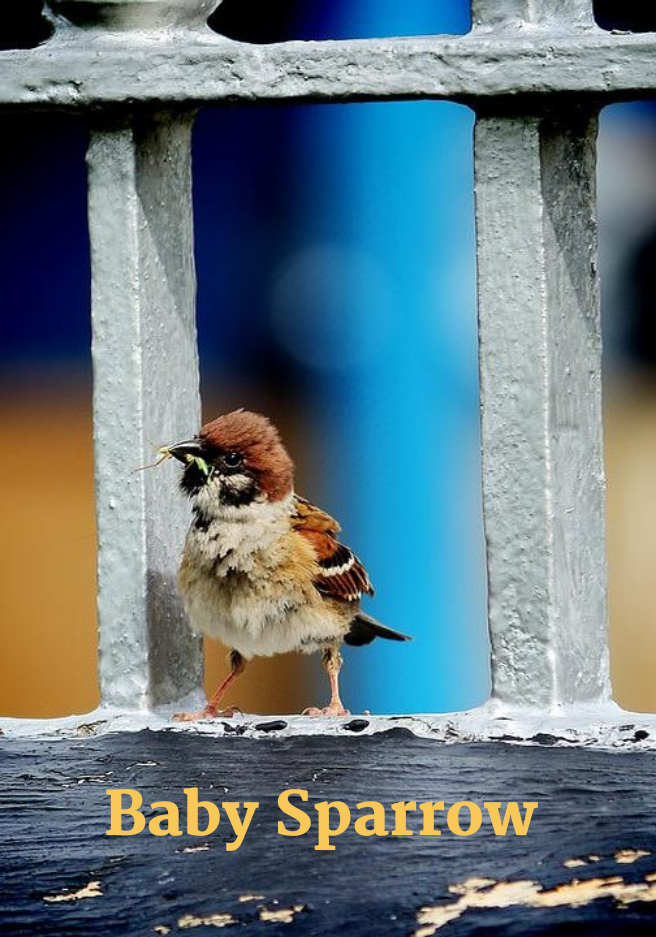 Anuradha Sharma
Baby Sparrow
Baby Sparrow

2 mins

285

2 mins

285
---
---
Dear Diary,
It was monotonous at home, so my mother and I decided to go out for a walk in the evening. Around a kilometre away from our house, we have nurseries, farms and parks which is one of the ideal places to breathe fresh air. After a long walk, we both decided to sit down on a nearby big stone and started looking around. Cool breeze was blowing and the weather was filled with several different sounds. I closed my eyes to focus inwards but somehow, a voice caught my attention. I opened my eyes and looked around.
"What happened?" asked my mother as if she was watching me.
"Can you hear this sound Maa?" I asked her while trying to bring her attention as in when the voice was coming.
"Oh yes," she replied.
"Is it? Where is it coming from?" I got curious and got up to walk in the direction of sound.
I focused on one of the bushes and then finally I was able to locate it. It was a baby sparrow. The moment I went near, it flew and sat in a distant bush. Highly energetic, super active and was too conscious of my presence. I took out my phone to capture the bird. I tiptoed to avoid any noise and started clicking continuous photos. The bird kept on jumping on the same branch as if giving multiple poses to me. I felt the baby bird was singing and dancing together. My heart just moved away while watching it.
"Maa, it is such a beautiful creation of nature. How do we miss to notice such amazing things?" I asked her while checking the clicks I took.
"It happens. We tend to find pleasure in bigger things, so we miss to notice what is around us," she explained.
She was right in explaining. The photos I clicked had one that just stole my heart. There was a click where the mouth of the sparrow was open for chirp. The cute little beak was mesmerizing. So much innocence got captured in a random click. I felt so proud of my photography. I showed that to my mother like another baby in that place.
The memory of hearing that voice and the photograph got a place in my heart for life.